It's time for another edition of policy, not politics.
A couple of weeks ago we wrote about the possibility of President Trump signing a bill, the National Defense Authorization Act, that included language acknowledging climate change—a notion that has been at odds with his administration's position.
Well that bill was signed, yesterday.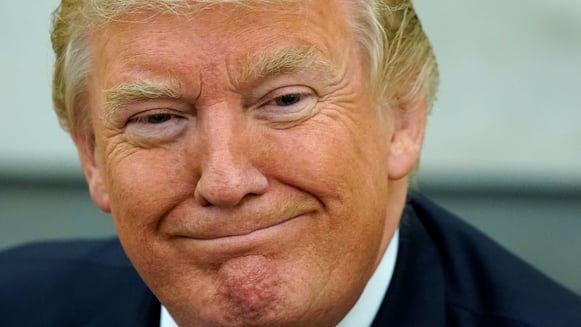 Here's the recap:
Climate change is a direct threat to the national security of the United States and is impacting stability in areas of the world both where the United States Armed Forces are operating today, and where strategic implications for future conflict exist.
This statement is included in the NDAA because the act requires the Pentagon to write a report on how military installations and overseas staff may be vulnerable to climate change over the next 20 years. [Source]
This is important to note for the administration who took down the climate change pages from the White House website.
And as we mentioned when we first spoke about this, Trump and his EPA chief have decided to remove the U.S. from the Paris Climate Agreement and have begun to roll back the Clean Power Plan.
Now, this isn't a full-scale acknowledgement of the effects of climate change by the White House, but it also wasn't something the White House pushed back on.
Why not?
One idea:
Trump cares about military success.
And his military officials are telling him with this bill that climate change could pose a threat to that success.
These officials got the president to pay attention by relating it to something that matters to him.
Last week, we spoke about Ørsted, the Danish company leveraging people's connection to home as a way to get them to pay attention to the effects climate change. They found something that people care about.
What do your customers care about?
Find it and leverage it.
Need help? We are here, ready and able—finding these energy connections is what we do best.
Stay tuned in the coming months for an all new KSV Brief, in which we discuss the results of our predictions in the brief bellow (hint: some came true, some didn't, and some are TBD).